Creamy Chocolate Coconut Shake
You won't believe this decadent treat can double as breakfast!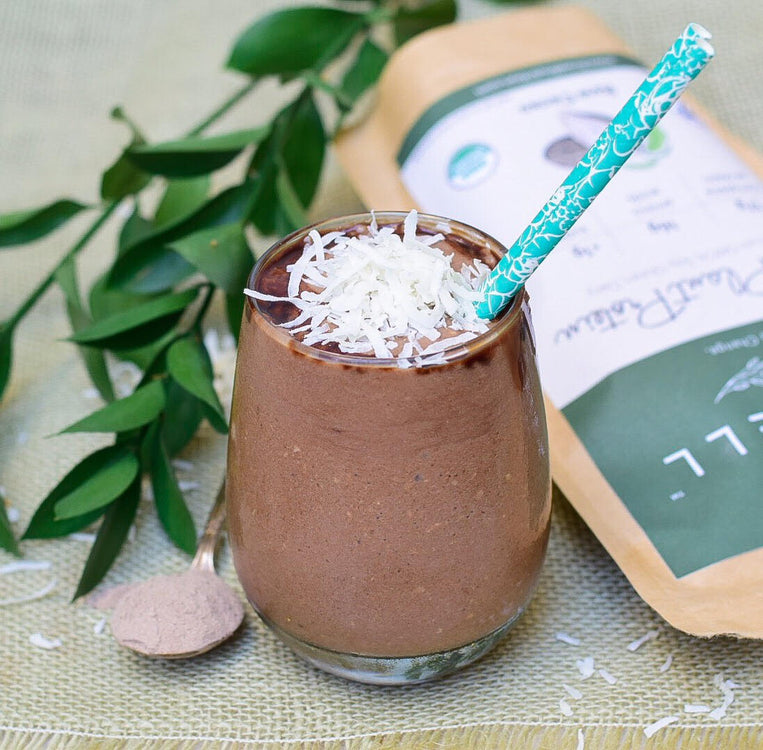 Dessert Or Breakfast. You Decide
Ingredients:
1/3 cup frozen coconut chunks (or sub with coconut chips or flakes)

 

1/3 cup coconut cream

 

1 ripe banana (freeze before-hand if you prefer a more chilled smoothie)
1 cup almond milk
1 scoop LivWell cacao plant protein

 

1 tsp. cacao or carob 
Directions:
Blend all ingredients in a high-speed blender until smooth. Top with coconut flakes and if you want to go all out, chocolate sauce!