Here's What You Need to Know About Sea Moss
The new trending smoothie add-in --- Most importantly, it's tasteless. Whew.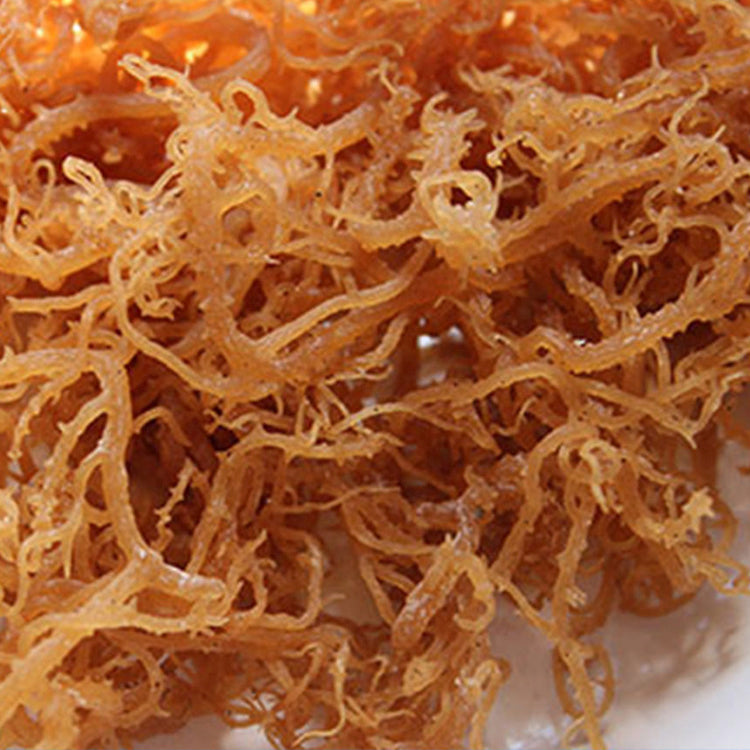 Gone are the days of yore when a smoothie was simply some fruit, milk and maybe peanut butter blended together or, worse, a "trashy" mall smoothie. Nowadays, in addition to your go-to frozen fruits and steamed veggies, you can boost your smoothies with a whole slew of healthy add-ins like mushrooms, plant-based protein, and even sea moss. 
If that last add-in caught you by surprise, you're not alone. Sea moss, also known as Irish moss, recently hit the wellness space and was an instant hit — despite being used for centuries in Jamaica, Spain and Ireland. Today, you'll find Instagram Influencers discussing the stuff. 
Sea moss, which can be sold/consumed in its natural raw form or via supplement capsules or powder, is lauded for its rich nutritional profile. It's chock full of multiple vitamins, minerals, phytonutrients, antioxidants and may even have a prebiotic effect. Other perks include immune support and mood boosts. Known as a "mucilaginous" food (like chia seeds and aloe), it is thought to soothe the mucus membranes of the digestive system and is known to improve digestion.
Back to the minerals we mentioned, one serving of sea moss boasts nearly half of the suggested daily intake of iron, in addition to high levels of magnesium and folate. 
Improving thyroid function is another benefit of sea moss due to high amounts of concentrated iodine which the thyroid uses to regulate hormones and metabolism. Sea moss also boasts some skin benefits when used in mask form making it a dual-purpose buy.
As for the taste, you'll be glad to hear that sea moss is virtually tasteless making it a great addition to not only smoothies, but homemade vegan ice cream and cakes, too.
It's worth noting that carrageenan, a chemically processed derivative of sea moss and common thickener used in dairy and alt-milks, is thought to cause inflammation and was labeled a potential carcinogen. This seemingly does not apply to sea moss in its natural state. As with anything, it's important to try things out and see if they work for YOU. 
If you're sold on the benefits of plant-based protein we'd, of course, love if you consider checking out LivWell's lineup of spectacular organic plant-based protein powders which, BTW, are free from soy, gluten, GMOs and dairy. Shop our protein collection here.